If you can remember The Swinging Sixties then you weren't really there
It started with just one metal box full of electrical components born in the Sixties. A chance email from a long standing customer who made us aware he had a bone-fide Rotosound Fuzz Pedal harking back to an era long since gone and dating from the late 1960's.
The seed was sewn – what if we were able to replicate the original and stay faithful to both the design and build. Enter Dr Barry Pyatt – a gentleman with both the pedigree and experience to oversee the rebirth of an iconic, first generation UK fuzz pedal.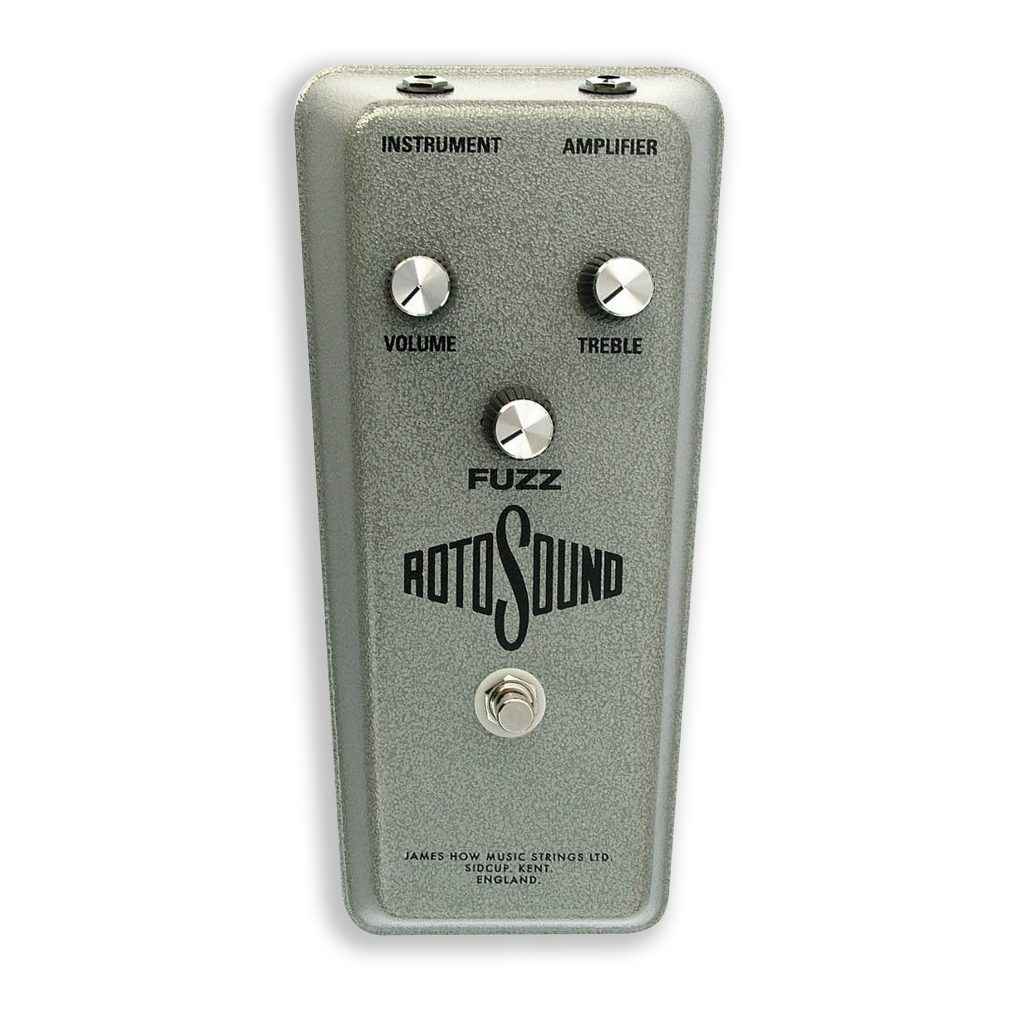 Fast forward to 2012 and the Rotosound vintage reissue fuzz pedal – the RFB1 – a dead-ringer visually and sonically which has had a fantastic reception worldwide. Tone conscious players such as Richard Fortus and Scott Holiday of The Rival Sons now have their own RFB1's firmly fixed to their respective pedalboards.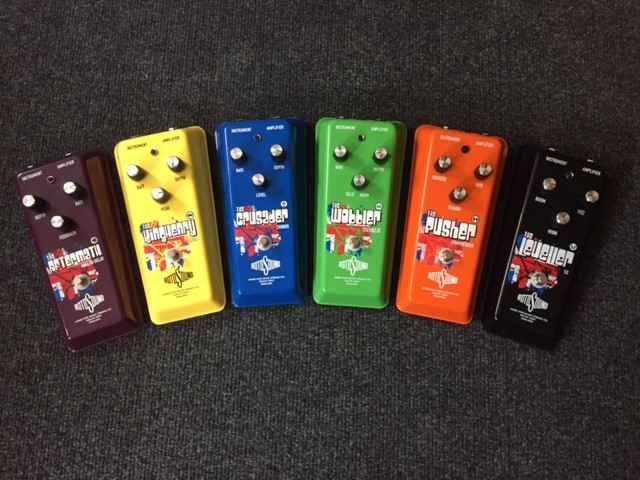 Which got us thinking some more…
There is a common saying within the rock and pop fraternity that if you can remember The Swinging Sixties then you weren't really there – John Oram was there and fortunately for us he can remember it in precise technical detail. Armed with a soldering iron and half a century of in-the-field experience John set to work designing six new pedals for us covering a wide pallette of tone tweaking effects. The brief was simple – these pedals had to sound as though they have been in gig bags and flight cases for more than four decades.
Watch a video review from our friends at Premier Guitar here.